It is very clear this is full of music planned for Tom's bands. Golden Showers in the Golden State is obviously a blink song, born too late in my opinion. I love this song it is SO SO SO early blink. I'm talking Dude Ranch or even Cheshire Cat days. It's rude, and just about weird sexual acts of which I won't discuss here. The guitar riffs compare to those from Ben Wah Balls or Pathetic just with a tidier style and Tom's singing is even pretty classic blink, as close at it gets these days anyway.
I didn't know what to do with myself when Tom went on 'hiatus' from blink-182 again. Ask my friends, I must have been unbearable. Sad really, I knew this was coming eventually. But what with his Demo's, Odds and Ends release and the continuation with the Poet Anderson project I'm not too worried. I love Angles & Airwaves and the Dream Walker short film was enough to get me excited. Who cares anymore, lets hurry up and move on with the new stuff.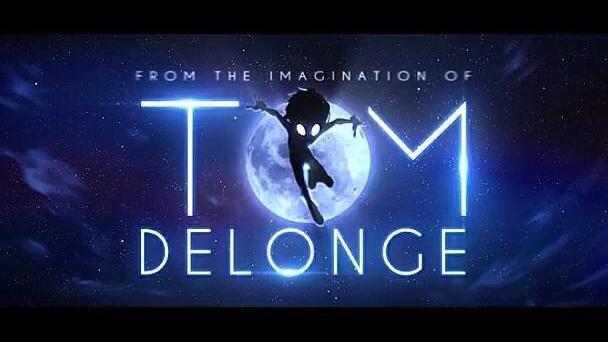 I'm just going to give a general overview of this demo album and not go into too much detail on each song.
I didn't care for The Invisible Parade when I heard it first but it really grew on me. It's cool that it's from the perspective of his brother in the Naval special forces essentially, at least it's written for him. New World was released just before this and that I did liked a lot. I'm unsure what difference there is in the official music video and the lyric video they released is… but still. At first I figured the videos show him getting out his aggression if he has any, and to start a fresh with the release of the whole album but that could be me reading too far into it. It would be fun smashing loads of stuff with an old guitar.
The other single release Circle-Jerk-Pit is like My First Punk Song from the Box Car Racer album crossed with Heart's all Gone from Neighborhoods. I like it, it works. Again, classic Tom which is always nice to hear. Finally it's worth mentioning An Endless Summer. This is easily my favourite. I suppose it is on the blink side but it's hard to tell what he'd have had in mind when he wrote it. It's like your typical punk-pop song, upbeat and cheery but uses the more recent Tom sound we're now used to.
Track Listing? Yeah… that's probably more useful.
New World
An Endless Summer
Suburban Kings
The Invisible Parade
Circle-Jerk-Pit
Landscapes
Animals
Golden Showers in the Golden State
The great thing about Tom releasing music this way is there is no secondary "deluxe" release with (in most cases of this) some of the best songs. This could be an exception to it being his demo's and self released (I believe 'To The Stars' is his own independent label), but I hope this continues.
Thanks for reading. Let me know what you think of the album below if you like, or even what you think of Tom's new projects in general away from blink. If you want to keep up with my posts and you aren't on WordPress the feel free to follow me on Twitter @AJMatulewicz
BYE